10 wedding business ideas that you can start on today
With COVID restrictions lifting, 2022 is shaping up to be a great year to start a wedding business. Delayed ceremonies are now taking place, and new wedding plans are being made.
In fact, a report from The Knot predicts that 2.6 million weddings will take place in the US this year – a jump from 2.2 million weddings a year, on average, pre-pandemic. Each of those couples is expected to spend an average of $27,000 on the ceremony and reception. The wedding industry is alive and well, in other words. 
At Invoice2go, a Bill.com company, we're committed to empowering small business owners to work in their own way, providing the simple yet comprehensive tools – and even business ideas – that help them thrive.
How can you create your own wedding business and get involved in helping couples bring the happiest day of their life to fruition? Here are some wedding business ideas to get your gears turning:
1. Become a wedding officiant
Couples have several choices when choosing an officiant to perform their wedding ceremony, witness their consent to enter into marriage, sign the marriage license, and uphold state laws.
Some choose a licensed faith leader, while others prefer to cut to the chase by simply hiring a judge, justice of the peace, court clerk, or court commissioner for their city or county.
Of course, couples interested in a romantic and spiritual ceremony may prefer the services of an independent wedding officiant, like our subscriber Heidi Robertson.
Whether you want to perform ceremonies for family and friends or plan to launch a full-blown business, you can start simply by becoming ordained through the non-denominational Universal Life Church. 
The church, which welcomes members of all backgrounds and beliefs and operates under the doctrine "Do that which is right," believes that anyone who feels called to ordination should have access to a simple, free, and legal pathway to accomplish their goal. All you have to do is submit a request to get ordained instantly.
2. Start a wedding business making cakes and other treats 
The average amount a couple spends on their wedding cake is $500, The Knot noted. If you're already selling sweets professionally, why not take advantage of the lucrative summer wedding season?
Adapting and expanding is one of the best ways to ensure a thriving business. For example, Invoice2go subscriber Christina Waters started offering free delivery of made-from-scratch cakes for at-home parties during COVID to keep her bakery business alive and her customers happy.
Naturally, wedding cakes are a bit more work than your average confection. Customers will rely on you to determine how much to buy for 100+ guests and create a masterpiece.
On the upside, you get to charge considerably more and reach out to a whole new audience!
3. Start a wedding catering business
Every wedding reception needs food and beverages to keep guests happy. If you already have a food service background – perhaps as a chef or restaurant manager – you could parlay your experience into your own wedding catering business.
There are two aspects to running such a business: the creative and the administrative. It's a rare person who can devote equal time to creating outstanding, original menus and managing clientele. So, you might want to consider a partnership in this case.

4. Become a wedding photographer
If your Insta shots have won you followers and acclaim, you might be interested in turning your compositional talent into a lucrative career as a wedding photographer.
Before you go full Ansel Adams or Annie Leibovitz, though, you might want to take some time to check out some wedding photographer websites to get an idea of what this specific type of photography entails and what seasoned professionals charge.
The wonderful thing about photography – which is both an artistic and technological pursuit – is that you don't necessarily need formal training to succeed. Matt Cameron is proof of that. He started with a camera, spent some time learning how to use it with YouTube tutorials, and eventually built a six-figure business through determination and long hours.
With a good eye and a desire to turn your hobby into a business, you can make money as a wedding and event photographer. This is especially true if you're willing to branch out into other areas like portraits, headshots, real estate photography, retail, or culinary photo shoots.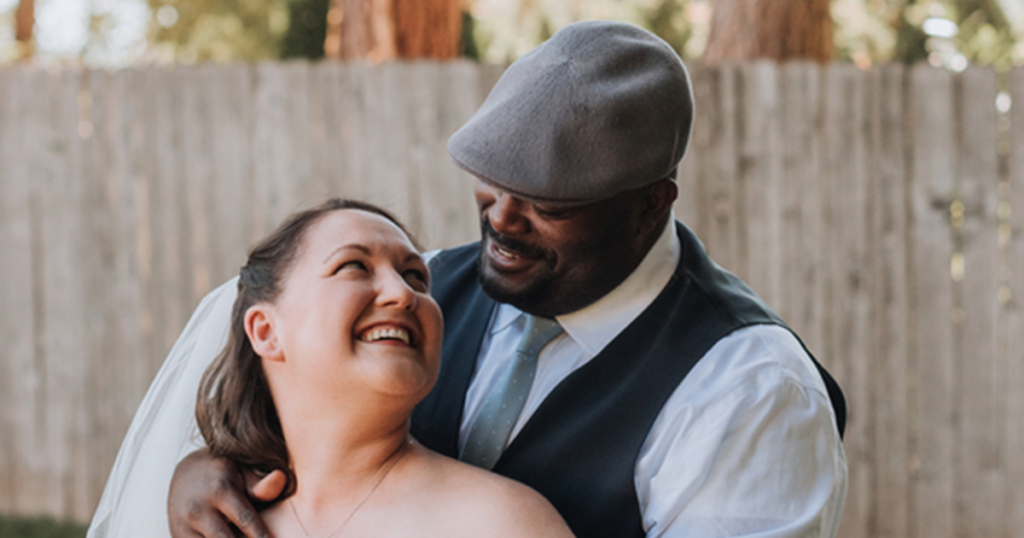 5. Have video experience? Videographers are in demand, too.
While most couples choose photography to immortalize their wedding day – from the vows, to exchanging rings, the kiss, cutting the cake, the bouquet toss, and so on – there are also plenty who like having a video that captures the event more completely.
Photos and video are entirely different beasts, even though they both rely on camera equipment. If you're a videographer and want to take your love of video to the next level, here's your chance.
Keep in mind, there is a lot of dedication involved. You'll likely have to give up your weekends since that's when weddings commonly take place, and your workdays could stretch from sunrise to well past dark – depending on how many events you book.
You'll also have to tote tons of heavy camera equipment, from cameras to battery packs to aerial photography drones and more. However, you could make a pretty penny for just a few hours of work.
Inzi Wedding Films, for example, creates documentary-style productions, complete with aerial drone footage and editing, starting at about $3,500 per video. What you charge will depend mainly on your location, your experience, and what you offer. 
6. Create custom gifts and decorations
If you love crafting, embroidery, paper design, mason jar art, acrylic paint pours, outdoor décor, shibori dye textiles, or candle making, you could turn your art into a wedding business. Have a talent for calligraphy? Put it to use writing wedding vows the couple made to each other during the ceremony in your beautiful script. Whether you want to create personal invitations, favors, décor, or other pieces that could serve as a one-of-a-kind gift for the happy couple, there are plenty of ways to get a slice of the wedding season pie. 
Take wedding invitations. The average stationery designer earns over $52,000 a year, according to ZipRecruiter. As a designer and printer, a fair chunk of your income could come from creating beautiful, custom wedding invitations and thank you notes. And that's just one of many arts and crafts options to explore!
7. Arrange beautiful flowers for weddings
If you have a passion for horticulture or favor Ikebana, the traditional Japanese art of flower arrangement, you might consider creating floral designs for weddings.
As a floral designer, you'll help couples choose flora and decorative accessories (vases, ribbons, fairy lights, etc.) that work best with their wedding event, venue, budget, season, and other preferences. You'll be responsible for acquiring and arranging flowers and greenery, whether they're live, dried, or fake (i.e., silk or paper flowers). 
You'll also need to deliver them to the wedding venue (and/or reception venue). This could mean having refrigeration units in your home or business and using a suitable van for transport.
Getting into floral design does entail some initial cost. Still, you could bring in a median annual income of more than $53,000, per Salary.com, for doing what you love.
8. Take the lead as a wedding planner
Some people can't organize a family dinner, much less plan a big event for over 100 guests. However, if organizing is your strong suit, and you have experience planning parties and events on a major scale, there are harried couples in need of your assistance – and they're willing to pay for your help with wedding planning.
The median annual salary for wedding planners is over $42,000, ZipRecruiter reports. However, it could be quite a bit more with tips. According to The Knot, 50% of couples tip their wedding planner up to $500.
Of course, you have to earn that tip. You're the management for the entire event, which means you have to help couples with every aspect of their big day. You're responsible for the theme, colors, attire, venues, and food. 
You also have to coordinate with the wedding party and all the vendors leading up to the big day, solve any issues that arise, and then make sure everything goes off without a hitch . . . well, except for the hitched couple!
9. Organize bridal showers
Okay, so overseeing major events like a wedding may be a bit beyond your present capabilities if you don't have much experience in wedding planning. Consider planning pre-wedding events like bridal showers if your business focuses on smaller events. 
In most cases, you'll be dealing with smaller venues and guestlists. However, you'll still have many of the same duties, including helping brides to choose decorative themes, food, entertainment, favors, and so on, as well as coordinating with any vendors involved.
This option allows you to put your planning and organizational experience to good use, but for less overwhelming, more intimate events.
In addition, you generally won't need as much lead time as a wedding planner (a few weeks, say, as opposed to several months), which means you can probably juggle more clients.
The median pay for beginning general meeting/event planners can be more than $57,000 annually, according to Salary.com. This could increase as you gain experience and your reputation grows.
10. Get the party started as a DJ 
After the vows and exchanging the rings, it's time to celebrate! If music is your calling, consider working at weddings as a DJ, where your sole responsibility is to make sure the dance floor is full of happy party-goers.
Most couples will have some preferences for music, especially for special moments like the first dance, the father-daughter dance, and so on. From there, it's up to you to choose a mix of popular rump shakers and slow dances that appeal to all ages.
Wedding DJs can earn a whopping $88,000 plus annually, on average, per ZipRecruiter. Granted, you will have to cultivate an extensive music library, purchase some pricy equipment (laptops, hard drives, controllers, mics, PA speakers, etc.), and have transportation to haul it around. Still, the pay seems to warrant it.
Ready to start your wedding business?