How to rebrand your business successfully in 2022
These past few years have been a time of transformation for many industries. Faced with restrictions on when and how operations proceed, many business owners have had to think outside the box to stay afloat. Others have gone dark because there was nothing else they could do.
Now that there seems to be a glimmer of light at the end of the tunnel, new challenges have arisen. Rebranding your business might make sense if your company has undergone significant changes — or if you recently launched a brand new venture. If you're part of the latter group, you're certainly not alone.
About 5.4 applications for new businesses were filed in 2021, according to US Census Bureau data, exceeding the record 4.4 million applications filed the year before. Experts attribute the swell in entrepreneurship to a number of factors, such as the pandemic prompting many of us to reassess the role of work in our lives and leverage remote technology. 
A strong brand can help you improve sales, build customer loyalty, and make your business more memorable. Presenting a consistent brand is associated with an average revenue increase of 10 to 20%, based on data from brand templating platform Marq. In short, nailing your brand is worth the time and investment. Here are our top tips for getting it right.
Why do companies rebrand?
Companies rebrand for various reasons. In some cases, the old business model isn't working anymore. Maybe you've changed how you serve clients, eliminated some services, added new ones, or augmented your offering by taking on a partner. In any case, if your old messaging doesn't seem to sit just right, rebranding your company can bring it back into focus.
If you launched a company as a new entity in recent years, branding might have been low on the list of priorities. In the beginning, it was all about filling the needs, finding your customers, and figuring out your workflows. Now that things have settled into a groove, you have a better idea of your identity. Rebranding with that in mind will help you refine your mission and move into the next growth phase. 
Is it time to rebrand your business?
The decision to rebrand your business shouldn't be taken lightly. It's a massive undertaking, and you want to ensure you're doing it for the right reasons. That being said, there are as many reasons to rebrand as there are reasons not to.

You might want to consider rebranding your company if: 
You've added new products or services
You've changed the way you deliver your products or services
You've relocated your business
Your customer demographic has changed
Your mission and vision have changed
You've partnered or merged with another company

On the flip side, here are a few not-so-great reasons to rebrand:
You're bored with your website or the way your branding looks. Keep in mind: your branding is how your customer remembers you. You might be tired of it – but their opinion counts even more.
To cover up bad press. Rebranding is not the answer if you've had some issues with bad reviews, lawsuits, or scandal. People will quickly figure it out, and you'll be worse off than when you started. This is especially true if you provide services within a community. You're better off spending your time righting the wrongs before you rebrand. 
For attention's sake. Jumping into a rebrand just because sales are lagging is not a good strategy. You might generate some initial buzz, but you'll need a sales and marketing strategy if you want to sustain it – and you'll lose whatever brand recognition you've already built. In that case, you're probably better off applying that strategy to the existing brand.
You're making changes to your business, but they're not significant. If your business model isn't about to change, and if you've got great customers who love what you do, there's no reason to think about rebranding your business. Rebranding usually represents a massive change, and if there is none, you risk confusing your customers, vendors, suppliers, and employees.
Getting started: building a rebranding strategy
To successfully rebrand your company in 2022, you need to start with a solid strategy — a roadmap that begins with where you are now and outlines all the steps you'll take to arrive at your destination.
Start by thinking about your current brand identity. What is it now? What do you want it to be?
How are the two different? In some cases, a complete rebranding might not be necessary. Let's look at the differences between full rebrands and partial rebrands.
Total brand overhaul vs. partial rebrand
If your business is well-established, there's a lot at stake where rebranding is concerned. If you've been in the market for a long time, a partial rebrand might be a better strategy. Using this approach, you tweak aspects of your branding to reflect a new focus, a new look, or appeal to a new demographic or market.

One of the most compelling examples of a highly successful partial rebrand was for Old Spice. They still featured the same colors and a similar logo, and the product itself didn't change much. But the brand attitude shifted considerably. By using humor and a razor-sharp visual campaign, they broadened their appeal to include a new generation of buyers.

If your products and services haven't changed, but your demographic and audience have, a partial rebrand might be the magic potion. Research your current customers and build new personas to illustrate your ideal buyers — these details will help inform the direction you take next.

A full rebranding would make sense if your company has new goals, a new focus, or a new partnership taking your organization in a new direction. Full rebrands usually result in a name change, a new look, and new messaging. It's a head-to-toe makeover that helps you move in a new direction.

If your website, logo, messaging, and name don't reflect what you're doing now and where you're going, it's time. A new brand should attract the right people and increase awareness naturally and organically. Your new messaging should speak honestly and directly to your audience while staying true to your values and vision.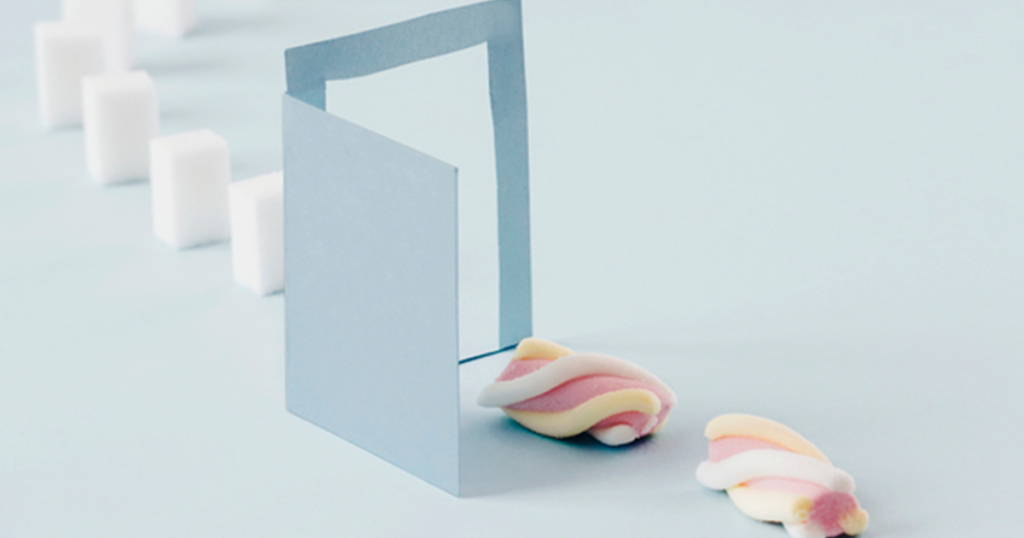 How to rebrand your business in 2022
Now that you have an idea about whether rebranding is right for your company, here's our step-by-step checklist to guide you through the process.
1. Research and reestablish your brand's audience and market
Ongoing market research is critical to your brand strategy and ensuring your marketing efforts reach the right audience. First, you'll want to look at your target audience – the people buying from you right now.

Then, you'll need to find out who else they're buying from. Understanding the competition is critical if you want to ensure your rebranding efforts are well-placed.

Things you might consider doing:

Reaching out to top customers to chat on social media or in person about how you can improve your services. 
Sending an email survey to your customers, asking them for feedback.
Requesting reviews each time after you complete a job.
Adding a survey to your website. Services like Survey Monkey make it super easy to set this up.

This research often illuminates information that'll surprise you. The important thing is to have the data to back up your decisions – so you can move forward confidently.
2. Redefine your mission, vision, and voice
These are the what, where, how, and why of your company. If you're rebranding for the right reasons, chances are these things have changed considerably since the last time you thought about them. 
Vision. This is your North Star, your reason for doing what you do — it's the "what." For example, maybe your company builds residential homes. But what really drives you is putting people into sustainable, passive homes that enhance comfort and help save the planet. Once you have that North Star in your sights, you can tie everything in your branding back to that idea. If it doesn't fit, it shouldn't be part of your new messaging.
Mission. Your mission is the "how." In a rebranding context, you'll want to think about what's changed in how you deliver your products and services. Your mission ultimately becomes the roadmap of reaching your North Star, which can sometimes be fluid. Keep in mind that if that roadmap changes, your mission statement needs to change to reflect that.
Values. Your values are the "why" that supports the what and the how. They reflect your dedication to the mission and vision and articulate what matters most to you. Like the mission, values can change over time. You must ensure your brand values align with your current business model.
Brand voice. Just as your mission, vision, and values change as your company evolves, your brand voice must also change to align with those ideas. Brand voice is about how you convey your thoughts, and it needs to match the tone you're projecting. If what you're saying is different, then how you say it must also change.
3. Will you rename your company?
Changing a company name is not without a significant amount of risk. You stand to lose all the brand recognition you've built so far, not to mention any traction you have in the search engines.

Plus, it's tough to choose a good name that speaks to your brand and what you do. If your name still speaks to who you are and what you do, perhaps there's no need to change. Only consider a name change if it doesn't fit your new direction.

Here are some ideas to help you choose a new name for your company:

Be literal and say exactly what you do, like Cade's Cakes or Wiley Visuals.
Modify the spelling of a word, like Krispy Kreme, Froot Loops, or Reddit.
Think of a clever acronym. For example, a restaurant rebranded as "TWIST," an acronym for "the way it should taste."
Add your location paired with your service, like California Flooring Service.
Add a suffix. For example, Shopify, Spotify, or Optimizely.

Above all, be sure the new name aligns with your mission, vision, and values. Yes, it should sound good and catchy. But if it makes no sense, you'll just confuse your customers.
4. Rethink your slogan
A good slogan is a way to capture attention and stay top-of-mind with your ideal customers. Your brand slogan should reflect what you do and give people a taste of your brand personality. 
If you come up with something and find it doesn't quite work after a while, it's much easier to change a slogan than a logo or company name.
A few companies made simple updates to their slogans that made a big impact. For example, Airbnb went from a bland "Feel ordinary with us" to a more impactful "Belong Anywhere." Home Depot updated from "More Doing. More Saving." to the more iconic "How Doers Get More Done."
5. Rethink your brand identity
Your brand identity consists of the visual and design elements you use to communicate with your customers. Chances are, if you're looking at a complete rebrand, many things have changed, so the visual aspects of it should, as well.

You'll need: 
A new logo. Make it fresh, relevant, and reflective of what your company represents today. Keep it simple – don't clutter it up with too much symbolism. It should be memorable, unique, classic, and appropriate to your niche and customer base. Ultimately, you want it to stand the test of time, so be sure the logo represents who you are now and where you want to be.

A new color palette. The right color palette can significantly impact how people perceive your brand. Consider color psychology, as well as what your biggest competitors are using. Your colors have a massive effect on your brand personality and tone. Check how your color palette shows on print vs. screen, as sometimes the differences can be remarkable.
Typography. Fonts are another vital aspect of brand perception. Font accessibility is a key concern, as some fonts won't display well on all devices or print on certain machines. Choose fonts that reflect your audience. Look to the work you've done in the past to see what worked and what didn't.
Imagery and shapes. Maintaining a cohesive look and feel is critical, especially when rebranding your business. Consider all aspects – including design – carefully. Be sure your shapes and images align with your new look, feel, and messaging.
New brand guidelines. Brand guidelines help you maintain consistency across all your marketing efforts. Having well-established brand guidelines ensures a cohesive look and tone across all your channels — meaning your customers will have the same experience whether they are on your social pages, your app, or your website.
Rebranding for 2022: Are you ready?
Are you ready for a new brand identity? If your business has seen big changes over the past year, or if you've just been too busy keeping up with demand in your new business to think about branding, we hope this guide sets you on a productive and creative path.
Looking for expert tips to help you improve your brand quickly? Check out our free mini-course on how to build your business brand with expert brand strategist, Nakita Pope.