Introducing Invoice2go Learn – free online business courses
Want to break free from your 9-to-5? Looking for ways to build your brand, improve your social media marketing, or find strategies to relax and focus when you feel stressed? We're here to help you make it happen.
Starting your own business is one of the most exciting — and daunting — things you can do. These free online courses will help guide you with quality advice from leading business professionals. The best part? We're continually adding new free online business courses – so check back often. 
We know you're probably super busy – and not everyone has the time or resources for business school. The good news is, that you don't need a shiny Master's in Business Administration to excel as an entrepreneur. We made these courses easy to digest with short videos and mini-lessons that will help you remember the essential details and begin applying the information, stat. 
Each lesson comes with actionable steps, and in about 10 minutes a day, you can learn new business skills and take meaningful steps towards your goals. Work at your own pace and access these courses anytime.
Read on to learn more about the courses that are now live!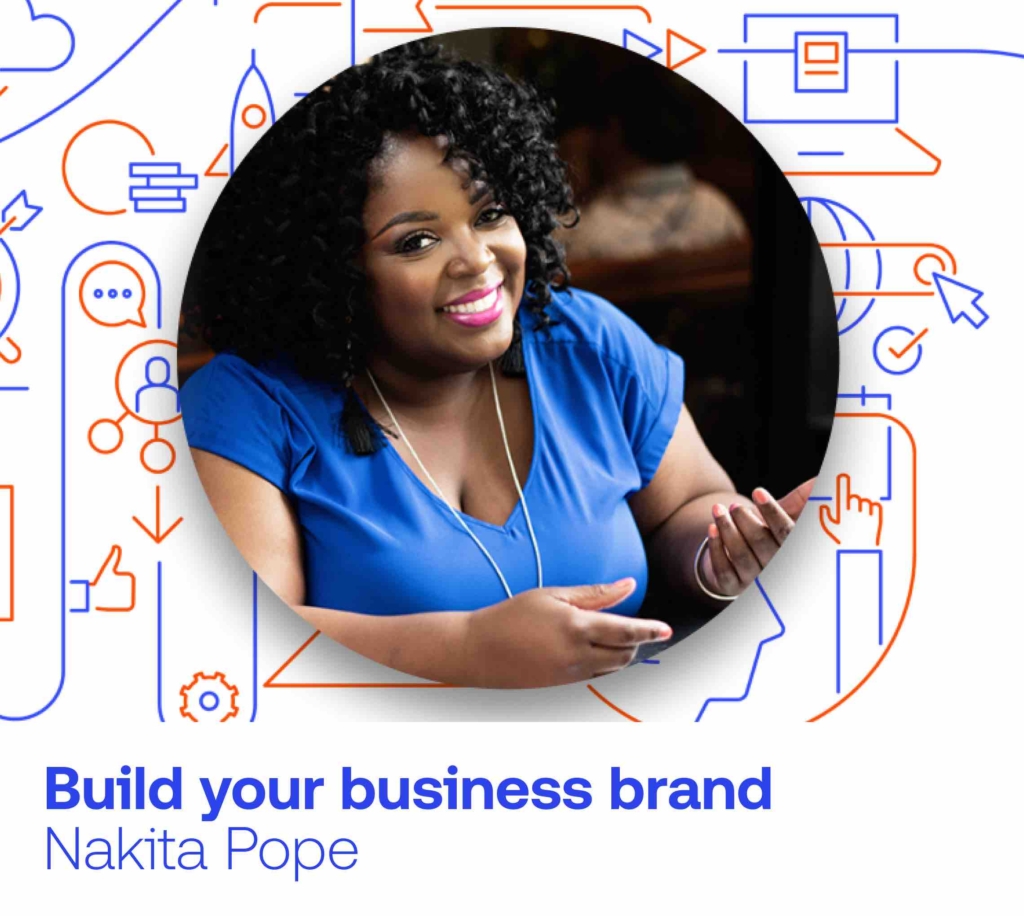 Build your business brand with Nakita Pope
Join Nakita Pope, Principal Brand Strategist of Branding Chicks, who has more than 20 years of experience helping clients make deeper connections with their customers. Learn how a strong personal brand helps you put your best foot forward, distinguishes you from your competition, builds trust with your network – and even helps you find more fulfillment in your work.
Nakita draws inspiration from incredible brand builders and thought leaders, including Spanx founder Sara Blakely, graphic designer Eddie Opara, as well as brand consultant, writer, and podcast host Debbie Millman.
Here you'll get expert insights into the building blocks of a successful brand and better understand the value of being strategic about your color palette, business writing, and other facets of your small business brand identity.
These five video lessons and exercises will help you create a roadmap to strengthen your brand, improve your digital marketing and communication skills, and build a more successful business strategy. Whether you're new to the business world or have been at it for years, there's something here for everyone.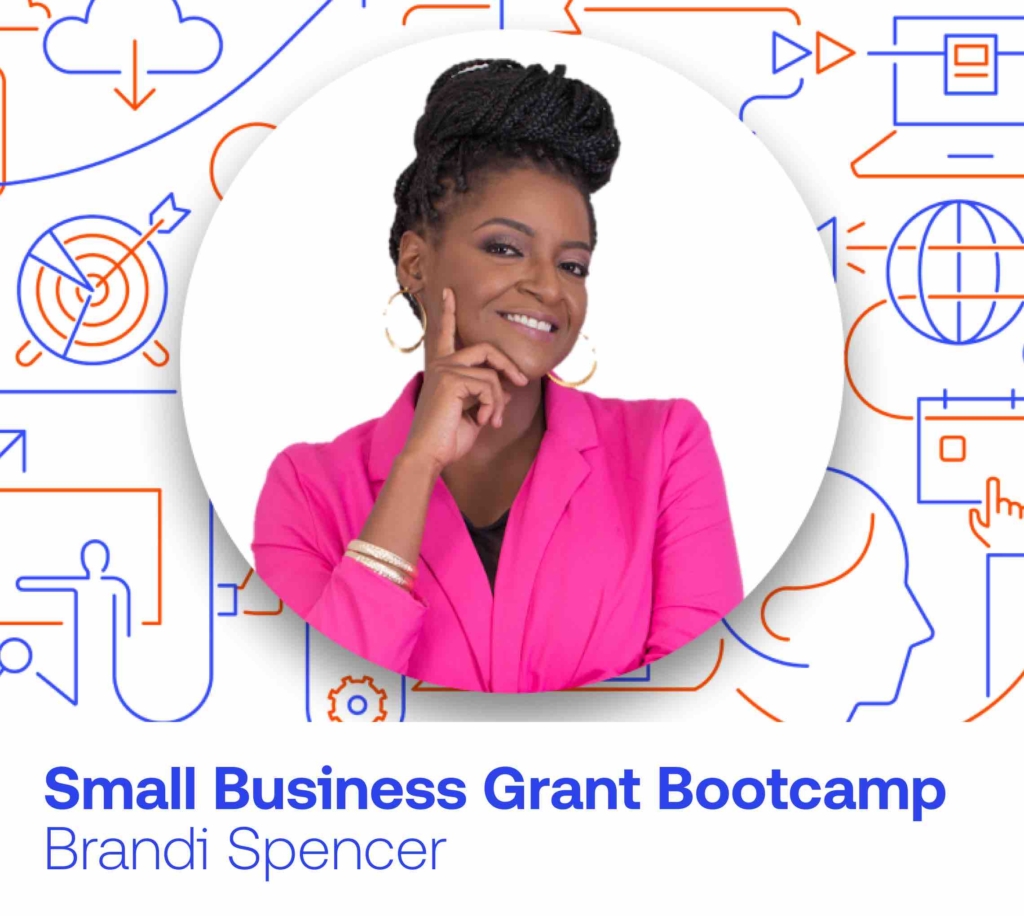 Small Business Grant Bootcamp with Brandi Spencer
Grants can be essential to overcoming the inevitable hurdles small business owners face. But granters don't hand out free money to just anyone. That's why knowing how to craft a winning grant proposal is so valuable – it can earn your business thousands of dollars.
In this course, Brandi Spencer, a corporate trainer and President of The Village Education Solutions, will teach you how to set your funding goals, write an outstanding grant proposal, create a budget, and find your dream funding sources. You'll learn the three most common funding categories and get organized with all the documentation granters typically ask for. 
Understand what granters typically look for when selecting winners, and learn why it's so important to share how your business positively impacts your community. Collect data to make your story more persuasive, use SMART goals for strategic planning, and clearly define your project mission.
By the end of this course, you'll also have created an up-to-date budget outlining the expenses relevant to your grant proposal. By gaining a clearer financial picture of your small business, you'll be able to list precise numbers on your grant application and back them up with easy-to-understand explanations.
In less than an hour, you can be on your way to writing better grant applications. Find your dream funding sources and put your business in the best position for success.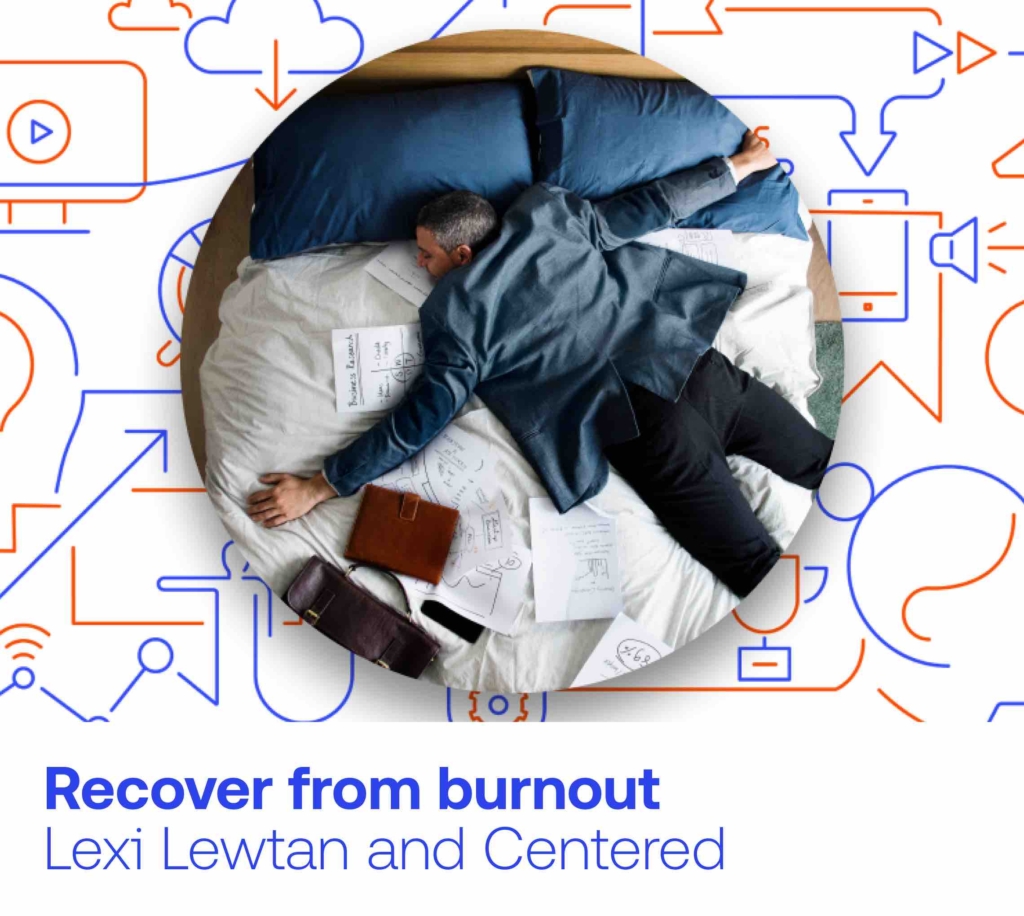 How to recover from burnout with Lexi Lewtan and Centered
Everyone deals with burnout, but especially entrepreneurs. A 2018 Harvard study found that 25% of entrepreneurs feel burnt out. Luckily, there are skills you can learn to improve your mental health and recover from some of the stress that comes with running a business.
This course is brought to you by Lexi Lewtan, the founder and CEO of Centered, a platform that helps make mental health tools accessible to everyone. The content is inspired by Lexi's own experience overcoming anxiety and depression through a DBT therapy skills group. 
Learn techniques from licensed professionals from the Centered network, and engage in thought exercises, body movements, journaling prompts, and more. Understand why you're burnt out, and take action to boost your energy. Short exercises throughout the course ensure you remember the information and have it handy when needed.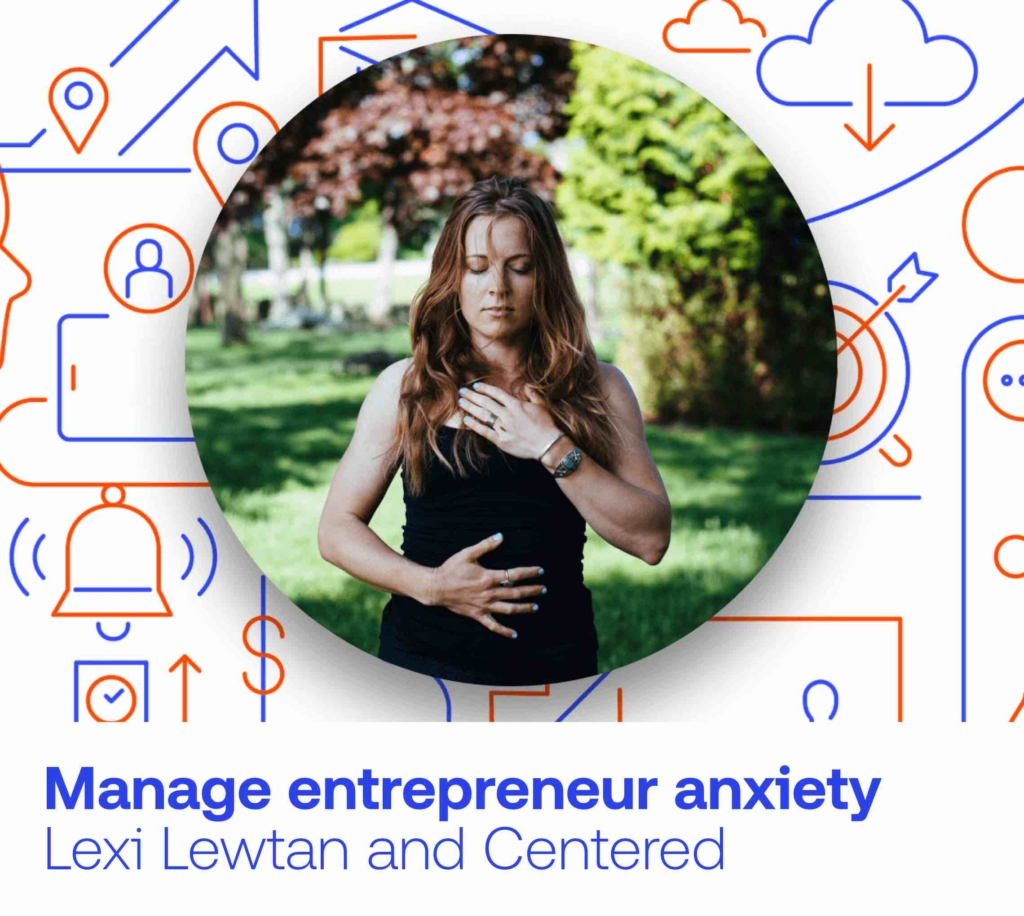 How to manage entrepreneur anxiety with Lexi Lewtan and Centered
As busy business professionals, you'll undoubtedly have moments when you feel overwhelmed. Dealing with the ins and outs of financial accounting, customer relationships, and other aspects of business management can take a mental toll over time.
Join Lexi Lewtan and the licensed professionals of Centered again for powerful breathing techniques that can help you stay calm in times of stress. You'll be better equipped to reset your mind — and even lower your heart rate and blood pressure — to feel relief in minutes. 
In each of the five lessons, Lexi introduces you to skilled therapists and coaches who share strategies to manage your anxiety. You'll do brief exercises to make sure you master the techniques. Next time you find yourself in a stressful situation, you'll have more tools at your disposal to stay calm and focused.